Since 1968 we have been providing quality coverage and top-notch customer service. We have over 50 years of experience in the insurance industry. We know what you want: quality, affordable, worry-free coverage, which is exactly what you will get from Rico, Pfitzer, Pires.
Our agency consists of over 40 honest, highly trained Insurance professionals who maintain the highest level of expertise. We ensure you the highest quality customer service possible and we are always willing to share our knowledge with our clients helping them to better understand their coverage. We know Insurance can be a bit confusing, but with your coverage in our hands, you're covered!

Mission Statement
The fundamentals of our business are simple and timeless; to provide the most complete, comprehensive and competitive insurance products at the highest level of customer service to each and every one of our customers.
Call us Today!
Phone:
(800) 399-7473
(209) 854-2000
Fax:
(209) 854-2520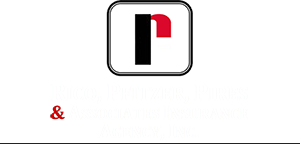 Our Locations
Rico, Pfitzer, Pires & Associates Insurance Agency, Inc.
208 5th Street
Gustine, CA 95322
Lic. #0499798
Benefits Division of
Rico, Pfitzer, Pires & Associates Insurance Agency, Inc.
207 5th Street
Gustine, CA 95322
Lic. #0L81506