At Rico, Pfitzer, Pires & Associates Insurance Agency, Inc. we work diligently to deliver exceptional customer service and strive to ensure that our client experiences a sense of confidence in knowing they are properly insured. We are always seeking highly self-motivated, well-organized professionals for insurance customer service, sales and consultation positions.  If you possess a strong focus to attention and detail and have a passion for sales, we would like to meet with you!
We offer rewarding career opportunities with room for advancement within the company; as well as a generous benefits package that includes:
Group Health
Group Dental & Vision
Group Life
401K
Vacations and Holidays
Current Opportunities
We are always looking for intelligent and dedicated individuals to join our team and would love to explore the possibilities with interested individuals!
Please email your resume and cover letter to our Human Resources Manager, Michelle Luiz at mluiz@rppins.com.
Rico, Pfitzer, Pires & Associates Insurance Agency, Inc., is an equal opportunity employer. It abides by the Title VII of the Civil Rights Act of 1964, the Americans with Disabilities Act, the Age Discrimination and Employment Act, and all other applicable federal, state and local laws.
Mission Statement
The fundamentals of our business are simple and timeless; to provide the most complete, comprehensive and competitive insurance products at the highest level of customer service to each and every one of our customers.
Call us Today!
Phone:
(800) 399-7473
(209) 854-2000
Fax:
(209) 854-2520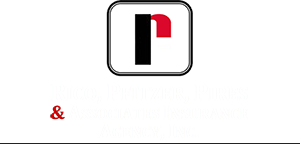 Our Locations
Rico, Pfitzer, Pires & Associates Insurance Agency, Inc.
208 5th Street
Gustine, CA 95322
Lic. #0499798
Benefits Division of
Rico, Pfitzer, Pires & Associates Insurance Agency, Inc.
207 5th Street
Gustine, CA 95322
Lic. #0L81506