You have a number of policies that protect the precious facets of your life. Home, auto, life – you have all your bases covered. Now, if you haven't considered it before, you may want to consider it now: combining your policies.
At Rico, Pfitzer, Pires and Associates, we can combine your policies and even reduce your monthly premium. Just think, less hassle, less paperwork, and a nifty discount.
Mission Statement
The fundamentals of our business are simple and timeless; to provide the most complete, comprehensive and competitive insurance products at the highest level of customer service to each and every one of our customers.
Call us Today!
Phone:
(800) 399-7473
(209) 854-2000
Fax:
(209) 854-2520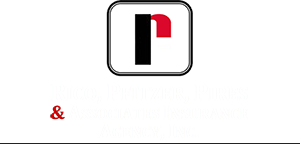 Our Locations
Rico, Pfitzer, Pires & Associates Insurance Agency, Inc.
208 5th Street
Gustine, CA 95322
Lic. #0499798
Benefits Division of
Rico, Pfitzer, Pires & Associates Insurance Agency, Inc.
207 5th Street
Gustine, CA 95322
Lic. #0L81506