Farm & Agricultural Insurance

Our agriculture and ranch coverage is one the most comprehensive and affordable coverage plans in the industry. It starts with the basics – your home, your farm or ranch, and your assets – and can extend to cover your personal and work vehicles, your crops, and even your livestock. You can even pick and choose the niche coverage you need, including natural disasters, identity fraud, animal collision and more.
At Rico, Pfitzer, Pires and Associates, we can even help you with liability coverage as well. Our flexible agriculture and farm liability coverage can cover personal and farm liability, when you need it and as you need it. This extends to family farm partnerships, corporations, and trusts and can cover everything from your home to your heavy machinery to your livestock.
We can fold all of your coverage into one, all-encompassing policy, saving you time and money. In fact, with our Common Loss of Deductible clause you only pay one deductible if the same unfortunate event damages multiple pieces of property covered by separate policies. That's our level commitment to your protection – and your prosperity.
Farm Owners
Dairies
Ranches
Livestock
Crop Insurance
Workers Comp
Contact us today at (800) 399-7473 for more information about our numerous insurance solutions, and put the winning team of Rico, Pfitzer, Pires and Associates to work for you!
Mission Statement
The fundamentals of our business are simple and timeless; to provide the most complete, comprehensive and competitive insurance products at the highest level of customer service to each and every one of our customers.
Call us Today!
Phone:
(800) 399-7473
(209) 854-2000
Fax:
(209) 854-2520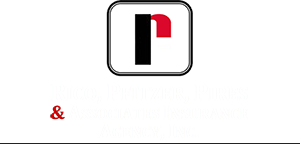 Our Locations
Rico, Pfitzer, Pires & Associates Insurance Agency, Inc.
208 5th Street
Gustine, CA 95322
Lic. #0499798
Benefits Division of
Rico, Pfitzer, Pires & Associates Insurance Agency, Inc.
207 5th Street
Gustine, CA 95322
Lic. #0L81506