It is easy for me to recommend Carol Daum because of the values she role-modeled. Since 2012, Carol has always always treated me as if I am her "only" customer. When I ask a question, she gives me a timely and accurate answer, thus helping me make quicker decisions. Carol seems easy-going but she is very focused. Whether it is replacing a car, simulating the lowest-cost scenario, or estimating the cost to insure a second home, Carol calmly stepped in and walked me through the most complicated part of the process. Sensing I was in a hurry, Carol quickly rallied the resources of others to help me make a decision, on time. Who wouldn't want to work with an advisor like that? Make Carol the cornerstone of your next insurance solution. I always recommend Carol to all my families and friends, whenever the opportunity arises.
Jeff is a professional who wants the best for his customers. He is always available to answer questions and works to solve problems promptly. He is a forward thinker who looks out for possible obstacles for his client and provides alternatives to reach the desired goal. He has provided me with more resources to operate a limo business, better communication with his in house staff, as well as his workers comp partner. Jeff and his team at RPP are extremely customer service oriented and provide service beyond expectations.  Jeff is always looking out for the good of his client!
Leroy Rocha and the staff at Rico, Pfitzer, Pires & Associates have exceeded all expectations. Not only have they saved us money by constantly re-evaluating our many policies, but have been very professional and attentive to our needs. Just one call and I have a staff of people helping me with my requests and it usually happens by the end of the day, which makes my job so much easier.
It's been a real pleasure to work with Leroy and all the supporting staff and I would highly recommend Leroy and Rico, Pfitzer, Pires & Associates and we look forward to many more years of working together.
Mercury was outstanding! We got everything taken care of in a very timely manner and a rental car for a couple days to boot! I got my car back last night–couldn't be happier! Thank you for checking in! Everyone really was great!
I am fortunate to have found an insurance agency that understands teamwork.  Rico, Pfitzer, Pires has covered all of my insurance needs for many years and they work as a team.  Once I was stuck on the side of the freeway and having some difficulty with my Rescue coverage.  I called in to my agent Carol, and she connected me with Amy.  Amy was absolutely the only reason I am probably not still sitting on the side of the freeway today. I am so thankful that Rico, Pfitzer, Pires has a complete team and can take care of your coverage and the service when needed.
I have been a client of Rico Pfitzer Pires & Associates for over 3 years and there are not enough words in the English dictionary to describe the outstanding service I am receiving! They are my one stop shop for all my personal & business insurance needs; the curb side services; (In the past 3 years I have never stepped foot in their office, they ALWAYS, come to me), prompt follow up calls and email alerts are just the tip of the iceberg…. If you are looking for a reliable, low cost insurance company to establish a trustworthy relationship with, I highly recommend Rico Pfitzer Pires & Associates. You can count on them!
When we first moved all of our business insurance needs from our previous broker to RPP, I was a bit hesitant because I was comfortable with the broker we had used and felt it was as good as it could be. Was I ever wrong? EVERY member of RPP has not only made me feel like I was their only client and that MY needs were their TOP PRIORITY, but have made me feel like Family! I TRULY appreciate the dedication that my account has been given by my Agent and all the staff at RPP!
It is extremely important to have the right Insurance Coverage and Insurance Agent when running a business. With Rico Pfitzer, Pires and Associates, we always get excellent service and peace of mind that they are looking out for our best interest. This type of service is unique and priceless!
I can't say enough about the great service we have received from Marie Hall regarding insurance for our vehicles.  Recently, my husband, Tom Gomez, was able to easily put the correct insurance on his classic 1968 Mustang with Marie's help.  Marie helped me to easily remove insurance from a vehicle we donated.  She also helped us to reduce our payments due to the reduction in miles we drive in retirement.  Furthermore, she alerted us to the possible need for increasing our property damage coverage.  We truly appreciated her advice and followed it to protect ourselves.  Marie responds quickly, whether by phone or email.  Looking forward to working with Marie in the future for our insurance needs.
Claudia (Figueroa) was an absolute godsend.  When I first spoke with her, her confidence in being able to fix my situation was such a comfort to me.  I don't know if it was what she said or how she said it, but I didn't have any doubts after that first conversation.   I truly believe that anyone less diligent or with less experience wouldn't have come out victorious in this battle with the insurance carrier.  I can't really put the appreciation I felt and still do feel towards Claudia into words.  What I can say, is that I am so lucky to have met her and to have had her fight on my behalf.  Anyone would be lucky to have Claudia in their corner. 
Soon after my billing situation was resolved, I made RPP Insurance my medical broker.  I made this choice because I knew that I couldn't afford not to have Claudia representing me and my company.
I would recommend Claudia's services and expertise to anyone and everyone finding themselves in need.
Rico, Pfitzer, Pires, and Associates Insurance Agency strives and achieves excellence in insurance coverage as well as customer service.  Trusted, thorough, quick to respond, with superior follow up, our agent, Leroy Rocha (and his office) is an agent with the highest level of integrity.
 Without any hesitation, if you are looking for the best agency/agent to manage your insurance needs, we recommend Leroy Rocha of Rico, Pfitzer, Pires and Associates.
Annette Cozzitorto is by far the best insurance person I could ask for. She is most helpful and kind. She has saved my butt plenty of times. Grateful not to just have her as my agent but also as a friend.
I have been working with Rico, Pfitzer, and Pires for the past two years. It has been a pleasure working with everyone at the agency because of their knowledge and dedication to their work.  They truly care about their clients and want to provide the best solutions for their individual needs.
I have been able to work with Tammy Gray and Lupe Fernandez on several accounts that they manage.  As we have navigated through an ever changing health care system they have managed to keep up with all of the changes and remain focused on providing great customer service.  They are quick to respond if I have a question and communicate their needs to me in regards to their clients. I am happy to say that I work with such a great agency.
My husband Joe and I have had our Home and Auto insurance through Rico, Pfitzer and Piers for over 43 years.  They have always worked so well with us with any concerns we have had.  We are very happy and satisfied with there great service.
Rico Pfitzer Pires and Associates have been my Insurance Agent for more than 10 Years. I have found them to be very responsive to my needs and would highly recommend them to any company looking for a reliable insurance agent.
Rico Pfitzer Pires has proven to be an insurance like no other. The quality of service they provide exceeds my expectations. The staff is very friendly and take care of urgent matters at the earliest convinient. I would definitely recommend this insurance.
We have been with Rico Pfitzer Pires for over 20 years. They are trusted partners in our business. We are able to attend to our business knowing they will take care of us when we need them. I will not even consider other brokers. They have earned my trust.
Traina Foods has been working with Leroy Rocha and the Rico, Pfitzer, Pires team for a number of years now. Our experiences with Leroy and his whole team have been consistently positive and they have become an invaluable extension of our own team.
Beyond finding the best health care products for our company and managing the huge task of open enrollment, their support of our company extends throughout the year as they graciously assist every employee needing help understanding their benefits or managing their claims.
Leroy and every one of his colleagues have been without fail patient and prompt and pleasant, no matter how often we call on them, no matter how challenging the task we
present.
I wanted to take a second to thank RICO and especially Tammy Gray for the amazing support offered to our company. Tammy continually goes above and beyond when working for us. Her responses to emails are quick and always give detailed information. Along with detailed information, she is always willing to walk me through the steps to get things done accurately and efficiently. My job in HR has been made easier with Tammy's help and the rest of the RICO team. I look forward to what's ahead for our Insurance and Benefits needs.
I love your service. You followed up on me, without smothering me. Every questions I had, you answered and if you didn't know you found out.  After working with you on my home, car and life insurance I feel like I've known you for ever, on a personal level not just business.
Fortunately, in all these years we have only had to use our insurance on 2 occasions. In both occasions, (once on the house and once on a car) we were treated very well. My calls were returned, my questions answered and problems solved. This is the type of service we expect and this is the service we receive.
Over the years, I have worked with Rico Pfitzer Pires and Associates Insurance, they have always handled our account with the utmost satisfaction. They are always friendly and represent themselves in a Professional manner. We have been extremely pleased with the work they have done for us.
We cannot say enough about the quality of service we receive from Rico Pfitzer Pires and Associates Insurance Agency. The Agency is extremely knowledgeable in all phases of Insurance from Workers Compensation laws and regulations to Commercial Package and Umbrella policies. In today's environment of automated, large scale insurance agencies, it is refreshing to be able to get personalized service each time we make a call.
I love RPP insurance agency because anytime you need to talk with an agent, theres always someone in the office ready to help.  If your ever unsure about how to save money on your policy, the agents are always evaluating your insurance rates to ensure you save the maximum amount of money, while still meeting your insurance needs.
Manuel came to our office and saved us thousands of dollars!! He is always looking out for our BEST Interest!
Rico, Pfitzer, Pires & Associates have my vote for Insurance Agency of the Year. They have provided EXCELLENT CUSTOMER SERVICE for both our company as a whole and the individual employees. They do the work. You are not the one making a million phone calls. They have saved us time, energy, money and the frustration of trying to navigate the complex world called "Insurance". For any individual or business seeking an Agency that cares about doing a GREAT JOB, I highly recommend Rico, Pfitzer, Pires and Associates.
Nothing but great things to say about the staff at Rico Pfitzer Pires and Associates. Each person I have had contact with is friendly, helpful, but most important of all, extremely knowledgeable about any insurance issue. They are always there to assist their clients.
Mission Statement
The fundamentals of our business are simple and timeless; to provide the most complete, comprehensive and competitive insurance products at the highest level of customer service to each and every one of our customers.
Call us Today!
Phone:
(800) 399-7473
(209) 854-2000
Fax:
(209) 854-2520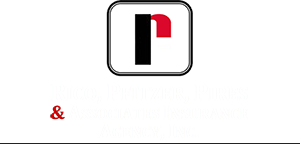 Our Locations
Rico, Pfitzer, Pires & Associates Insurance Agency, Inc.
208 5th Street
Gustine, CA 95322
Lic. #0499798
Benefits Division of
Rico, Pfitzer, Pires & Associates Insurance Agency, Inc.
207 5th Street
Gustine, CA 95322
Lic. #0L81506