At Rico, Pfitzer, Pires and Associates, we know that the
FOUNDATION

of our Business is our

CLIENTS

.

Rico, Pfitzer, Pires & Associates Insurance Agency is your Full Service Insurance Agency!

Since 1968, Rico, Pfitzer, Pires & Associates has been your top choice for California insurance. We are a full service insurance agency which can satisfy a full array of your insurance needs. Whether you need a reliable auto or home insurance policy, we have the right coverage solution for you! Rico, Pfitzer, Pires & Associates represents numerous top rated insurance carriers, allowing our agents to accurately compare rates and coverages. This ensures you will receive the quality protection you deserve. With our extensive network of providers, we can tailor the perfect insurance solution for you!

Along with our extensive Personal Insurance Coverage Solutions, we also offer Commercial and Agricultural Insurance, Life and Health Insurance and even California Earthquake Insurance! Be sure to ask one of our insurance specialists about how you can combine your polices and start saving today!

Rico, Pfitzer, Pires & Associates was built on a strong, solid commitment. A commitment to our customers and our community. One that is as strong and important today as it was back in 1968. As a locally-owned insurance agency, we take great pride in providing superior service to all of our customers. Call us today for more information about our numerous insurance solutions, and put the winning team of Rico, Pfizter, Pires and Associates to work for you!
Home Insurance
As a top independent insurance broker, we have the ability to shop multiple carriers nationwide, and we have the knowledge and experience to get you the best possible California home insurance. Contact us today to learn more about California home insurance. One of our dedicated agents will be happy to provide you with a thorough coverage evaluation, as well as offer you a free quote right now!
Auto Insurance
If you want the very best auto insurance in California, we can provide an insurance policy that actually protects your car and saves you money. We can also create specialty coverage for antique automobiles, classic cars, high performance cars, and more. Feel free to call us with any and all of your questions regarding car insurance. Our expert team of agents look forward to helping you find the most affordable auto insurance quotes!
Agricultural Insurance
Our agriculture and ranch coverage is one the most comprehensive and affordable coverage plans in the industry. It starts with the basics – your home, your farm or ranch, and your assets – and can extend to cover your personal and work vehicles, your crops, and even your livestock. Contact us today to find out how we can customize agriculture and farm coverage to suit your needs.
Employee Benefits
At Rico, Pfitzer, Pires and Associates we are happy to provide custom, quality Employee and Group Benefits for hardworking employees across the state! Offering benefits to your employees will attract a higher caliber of worker and enable your company to inevitably be more successful and more profitable. Contact us today for a free quote on small business health insurance, retirement plans, workers comp, and more!
Mission Statement
The fundamentals of our business are simple and timeless; to provide the most complete, comprehensive and competitive insurance products at the highest level of customer service to each and every one of our customers.
Call us Today!
Phone:
(800) 399-7473
(209) 854-2000
Fax:
(209) 854-2520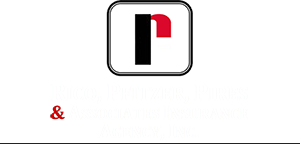 Our Locations
Rico, Pfitzer, Pires & Associates Insurance Agency, Inc.
208 5th Street
Gustine, CA 95322
Lic. #0499798
Benefits Division of
Rico, Pfitzer, Pires & Associates Insurance Agency, Inc.
207 5th Street
Gustine, CA 95322
Lic. #0L81506