At Rico, Pfitzer, Pires and Associates, we know how stressful the claims process can be. To make reporting a claim as easy and stress-free as possible, you may call one of our claims representative directly at (800) 399-7473 or (209) 854-2000.
You can feel confident knowing that our dedicated claims team is always here to assist you when you need us the most.
Before you begin, you will need the following information available to complete your claim report:
Your Policy Number
Date of Loss
Your Address
Your Contact Numbers
Mission Statement
The fundamentals of our business are simple and timeless; to provide the most complete, comprehensive and competitive insurance products at the highest level of customer service to each and every one of our customers.
Call us Today!
Phone:
(800) 399-7473
(209) 854-2000
Fax:
(209) 854-2520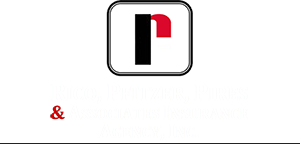 Our Locations
Rico, Pfitzer, Pires & Associates Insurance Agency, Inc.
208 5th Street
Gustine, CA 95322
Lic. #0499798
Benefits Division of
Rico, Pfitzer, Pires & Associates Insurance Agency, Inc.
207 5th Street
Gustine, CA 95322
Lic. #0L81506