As an Independent Insurance Agency, the customer comes first. While captive agencies are tied to one company, we are able to offer multiple product lines from different companies. Our large selection of companies means we have more resources to find the coverage you require for your personal and business needs.
Below is a sample of many of the carriers we work with on a daily basis:
Mission Statement
The fundamentals of our business are simple and timeless; to provide the most complete, comprehensive and competitive insurance products at the highest level of customer service to each and every one of our customers.
Call us Today!
Phone:
(800) 399-7473
(209) 854-2000
Fax:
(209) 854-2520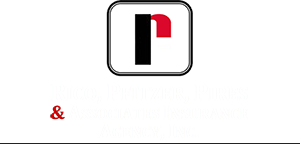 Our Locations
Rico, Pfitzer, Pires & Associates Insurance Agency, Inc.
208 5th Street
Gustine, CA 95322
Lic. #0499798
Benefits Division of
Rico, Pfitzer, Pires & Associates Insurance Agency, Inc.
207 5th Street
Gustine, CA 95322
Lic. #0L81506